OK, this probably isn't for everyone
. A 16-minute prog-rock space opera with Natalie. Something I've wanted to do since a teenager listening to early Yes and Genesis.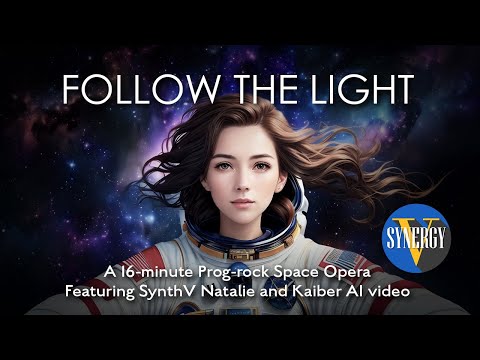 Using 70's prog-rock instruments like Mini-Moog, Rickecbacker bass, and Roland Jupiter synth. It's mostly in 7/4 timing Lydian mode, with some 6/4 and 4/4. The story is about space exploration and looking for a new home in the cosmos. The video was created in Kaiber using lots of different prompts and editing to try to calm down the visual craziness.
So if you're a fan of prog-rock or space stuff. Sit back and have a listen/look. Thanks for watching and leave a comment on YouTube if you find it interesting.