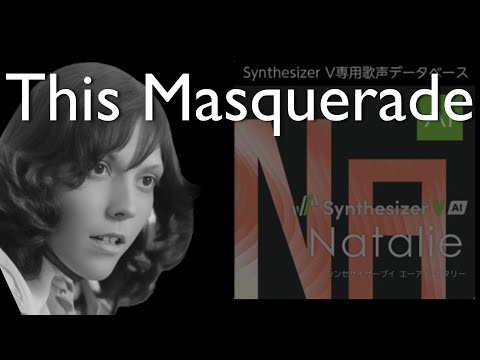 In this video, I cover "Masquerade" by The Carpenters, using the voice of Natalie from the synthesizer V.
Enjoy!
Amazing again - Natalie's beautiful singing, melody and so great accompaniment with a well-thought-out arrangement, and I drive the bassist because I love deep tones.
Thank you for your comment! I'm glad you enjoyed my music.
I love the Carpenters, too. They have such a rich sound, and I agree that the bass is an important part of their music. I'm glad you could appreciate that.
I'll keep working hard to create music that is both beautiful and meaningful.
This is really nice. I love it!

Natalie as such a warm tone, you use it perfectly. love the strings too
great job
I love Karen Carpenter. This render with Natalie is beautiful
I'm so glad you liked it! I'm a big fan of Karen Carpenter, so I was really happy to be able to use Natalie to sing her song.