Hello, I am new here.
I try to copy real voice parameters (timing and pitch) to Rikka's voice hoping to achieve some realism.
I wanted to know how "real" the Synth V can be. It is not a "classic" tuning, maybe it's a little cheating, but it is interesting for me and maybe for someone else too. This way I can learn tuning from real voices.
I use Lua scripts for importing data from Praat phonetic analytic program (free). In the future I'd like to automate the process as much as possible. Still much work.
I will be glad to hear from you what you think about it.
---
Synthesizer V Studio Pro 1.3.0 Voice database Koharu Rikka AI ver.100 Japanese
So far I have two shortened Japanese songs from Hello!Project on YouTube:
(links to original songs in video description)
Koharu Rikka AI - Hatsukoi Cider (Yofuu Runo voice copy) 小春六花AI 「初恋サイダー」(豫風瑠乃のボイスコピー)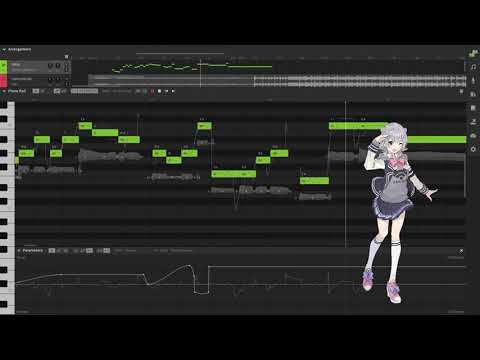 Koharu Rikka AI - Hikkosenai Kimochi (Oda Sakura voice copy) 小春六花AI「引越せない気持ち」(小田さくらのボイスコピー)