Wow, my second time uploading a full song featuring Synthesizer V. TTATT I have most of the vocals and yet I hardly use it much and release full songs.
If only I had more motivation… heh…
At least this time it's an official succeeding version, which is kinda considered an original or self-cover? The technicalities become confusing. Anyways, here's "向日葵花海". It's the official Mandarin version of "Sunflower Field", an original English song featuring VOCALOID MIRIAM that was released last year, which was followed by "ひまわり畑", the official Japanese version featuring KAITO V3 Soft. You can check those two out in the description, since this is all about the Shian version!
We hope you enjoy it!
Music, lyrics: Mina Moonrise
Chinese translyrics: June H.
Tuning: 実偽Migi
Mixing: Juoruky
Illustrator: Edlinklover
Video: ame。
Vocals: Shian R2 (诗岸)
YouTube: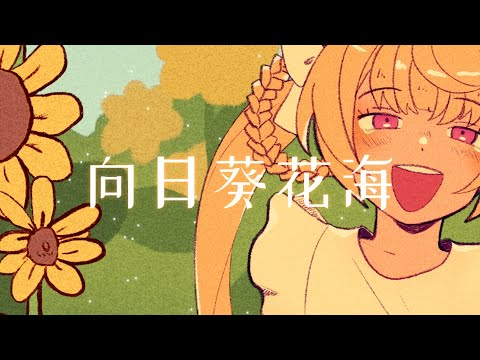 SoundCloud:

bilibili:
Twitter post if you want to share it-
Full illustrations: