I'm not sure if this counts as a resource, but I've opened tuning commissions! Vocal Synth Tuning Commissions !!! Feel free to post your own commission info below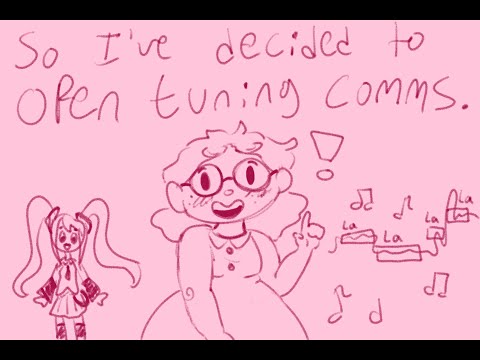 Starting at a base price of $10 USD I will tune a song that is up to 4 minutes long in English, Japanese, or Chinese. (Maybe Spanish if you're okay with the tuning being in OpenUTAU).
Engines I have are: VOCALOID 6, VOCALOID 2 (Only Sweet Ann), Synthesizer V Basic, OpenUTAU, and NIAONiao.
*** PLEASE NOTE: If you ask me to tune in NIAONiao, there is currently no way that I know of to convert that tuning to other engines. Once it's a .nn file, it is stuck that way. Same in reverse, tuning does not transfer into NIAONiao. Please keep this in mind before you order. I will tune Originals and Covers (as long as it does not go against the TOS of the files you send me).
Please provide files (VPR/SVP/UST/ etc.)
For songs over 4 minutes, please add an additional $1 per minute!
For an additional cost I will do manual cross lingual synthesis using phoneme editing. I am best at Chinese to English, but will also do Japanese to English.
Phoneme editing is a major part of my tuning process for English music. If you do not want me to touch the phonetics, please let me know when you order.
Voicebanks available: -V5 and V6 Default Voicebanks (Amy, Chris, Ken, Kaori, Haruka, Allen, Sarah, and Akito) - MEIKA Hime -Gumi V6 -Gachapoid -Avanna -IA V3 -Merli -Sweet Ann -Kotonoha Akane & Aoi (SynthV) - Many Many VCCV English UTAU - Even more NIAONiao - Any SynthV Lite banks that are still available for download
Feel free to message me with any questions before ordering
You can contact me via my socials or commission me directly on Ko-Fi. All socials can be found on my caard