For a while now, there's been hopes that the rest of VOICEMITH's voice synthesizer cast (OSCAR (male UTAU), JOAN (female UTAU), and ZETA (female DeepVocal)) would be joining XIA YU YAO in the Synthesizer V production. After her crowdfund was launched, when asked if the others would be coming along, YU YAO's Twitter only had this to say:
After YU YAO released, there weren't any announcements about the website's adjustments, but the navigation had changed to have YU YAO. The rest of the cast was removed. Each character had have their own webpages and were not available through the navigation, but if you still had the links, you can still access them.

On March 20, OSCAR got official Twitter and YouTube accounts. The accounts used his "neo" design from 2019 (illustrated by Shenzi (神子)), which was used as a sort of VTuber-like marketing tactic where the voice provider (Myers; 邁爾斯) would speak and sing as OSCAR (however, such activities ceased sometime after). The handle of the Twitter account is "VM_OscarAI" which lots of people were curious about, however, it was not confirmed what synth the AI voice library would be made for.
If you're curious as to how Myers sounds, here's the two neo videos he did. The first his him speaking as OSCAR and the second is him singing in English with the VTuber LanCee (another VOICEMITH cast member).
On April 1, best known as April Fool's Day, OSCAR's accounts posted a new video that mentioned "OSCAR AI". As one would expect, it was a joke, but the last part of the video confirmed that a crowdfunding campaign for Synthesizer V AI will be expected and to stay tuned for more information in the future!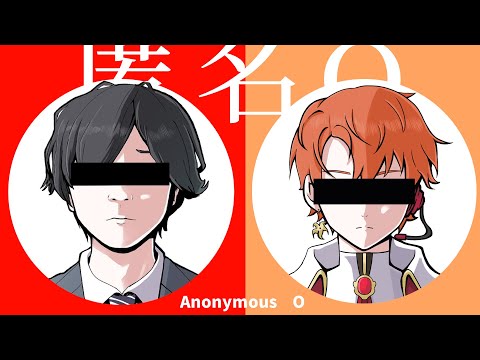 Twitter user @/andresfelipeb25 brought up the OSCAR neo performance with LanCee, noting that Myers can sing in English, hoping that OSCAR can be trained with English songs. The response? VOICEMITH will try to have the training data in Mandarin, English, and Japanese. Fingers crossed that happens!
Lastly, it's been confirmed that OSCAR AI was already in the recording stage. The confirmation of the engine was confirmed in the April Fool's video, but here's another tweet to further support it.
Curious about OSCAR's history as an UTAU? Check him out on UTAU Wiki!
What are your thoughts? Are you excited that possibly more of the VOICEMITH vocals might be able to make it to Synthesizer V? What are your hopes for OSCAR and what do you think of him so far?